PROTOCOL OF USE OF OUR FACILITIES
Everyone who registers at and enters the Campsite is obligatory to fulfill the following regulations; if they are not observed, the management reserves the right to evict the camper. The named person will be held responsible for any actions that are attributable to him/her and his/her companions. Registration will be formalized at the time of arrival, at which point all items to which charges apply should be declared; any variations should be notified to reception immediately. The reception will provide a copy of the entry registration which should be shown if requested by security or other campsite staff. Any other directives made by the campsite that are on public display also form part of these regulations.

THE CIRCULATION OF QUAD IS PROHIBITED TO THE CAMPING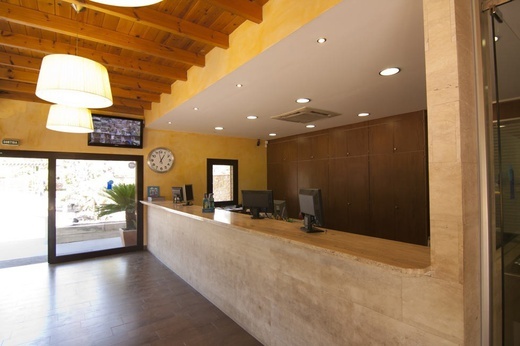 RULES OF THE CAMPSITE
ACCESS TO THE CAMPSITE: only visitors equipped with the minimum necessary camping equipment who are genuinely intending to camp will be admitted to the campsite. Under-18s who are not accompanied by an adult or do not have the authorization of an adult who takes responsibility for their conduct will not be admitted; the parents or persons accompanying minors will be held responsible for any damages or accidents caused by the latter during their stay at the campsite. The time for occupying and vacating plots is 12 noon. Plots should be left in a perfectly clean and tidy condition. Regarding the Bungalows, check-in is at 4.00 pm and departure at 10 a.m.

RATES: Rates will be applied to the number of nights spent on the site. The official 'night' ends at 12 noon. Departures after 12 noon will be charged an additional day. The campsite has established a minimum price per plot.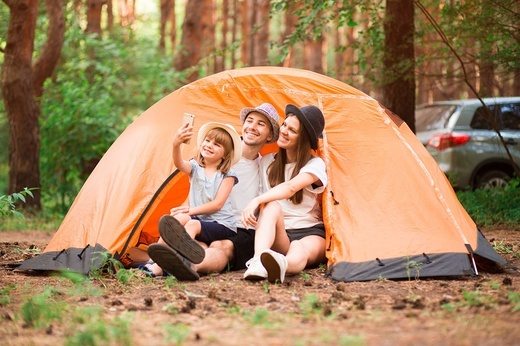 VISITS AND SCHEDULE
VISITORS: Any visitors must register at reception, leaving an identity document which will be returned to them when they leave. Visitors may stay on the campsite free of charge for one hour. After this time, they should pay the relevant rate. Accepting visits will depend on availability. Under the COVID situation, visits will not be admitted.


HOURS OF SILENCE: (midnight to 7 am) and SIESTA (1 pm - 4 pm): From midnight until 7 am there should be total silence on the site and all vehicle movements are prohibited.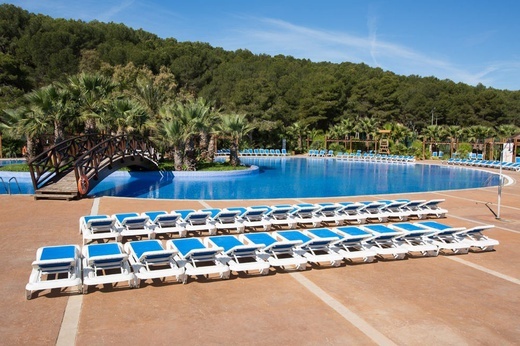 SITE
PLOT LOCATION: It is completely prohibited to change plots without prior consultation with the reception. During your stay, you should keep your plot clean and tidy. The Reception and security staff will tell you which plot to use and give you instructions on its proper use. Your vehicle should be parked within the plot perimeter (so long as this is feasible, or in the place assigned by the reception or security staff). It is completely forbidden to install canopies, sun shades, dividing fences, windbreaks, paving or security fences; to dig trenches, tie ropes to trees (even if these are mature trees), or hang clothes and towels on the fences.

TRANSFER OF CAMPING EQUIPMENT: Campers who lend their equipment to other families should tell reception in advance, who may accept this loan under the appropriate terms and conditions.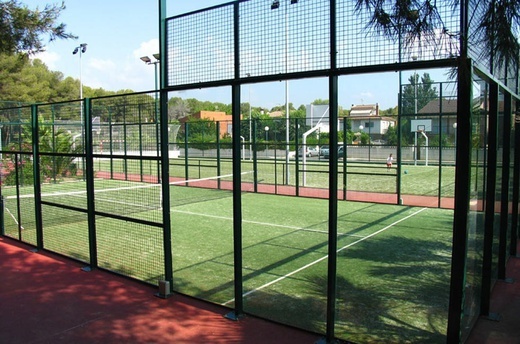 FACILITIES
UNOCCUPIED TENTS OR CARAVANS: Equipment that is left unoccupied without permission from reception will be regarded as having been abandoned by its owners and will be removed by the campsite staff, who will be free to do what they wish with it and will be exempt from any responsibility for its loss or subsequent deterioration.

MOVEMENT OF VEHICLES: The maximum speed limit is 10 km/h. In order not to disturb other campers, please refrain from using vehicles during rest times; it is totally prohibited to use vehicles between midnight and 7 am. The unnecessary use of motor vehicles inside the campsite is also prohibited.

SWIMMING POOL and Sports Zone: The conditions for admission can be found at the entrance gate to the area. Under-11 years will only be admitted when accompanied by an adult who takes full responsibility for their behavior.
INSURANCE
PETS: Pets will be admitted if they have an authorized ID card and are on a lead at all times. They are not allowed in areas with 'no dogs' signs or in bungalows, triganos or mobilhomes. It is the owner's responsibility to collect any excrement left by their pet. A list of the regulations concerning dogs will be provided. Pet owners will be held responsible for any damages they may cause.


INSURANCE: The Management does not accept any responsibility in the event of robbery, accident or damages to objects or individuals by third parties. Nor can it be held responsible for damages caused by storms, fire, in case of force majeure. Every camper should take out third party civil liability insurance. 
Valuable objects can be left in the safe deposit boxes installed in the reception area.

WATER FOUNTAINS, SINKS AND WASHING MACHINES: The water fountains in the roadways may only be used for obtaining potable water and under no circumstances may be used for washing clothes.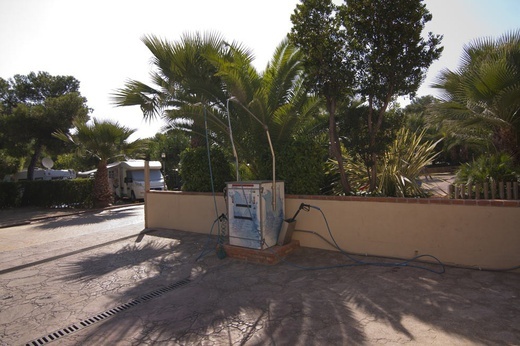 SERVICES
HYDRANTS: It is totally forbidden to use the hydrants without the express prior permission of the campsite management. They may only be used in the event of fire.

WASTE WATER: It is mandatory to use the corresponding container and these should only be emptied in the chemical WCs in the toilet block.

ELECTRICAL POWER: The official campsite electrician is the only person authorized to handle the electrical boxes. Each plot will have a socket assigned which provides 6A. The doors of the electrical boxes must always be closed.

CAR WASH: The campsite has a special place for washing cars, and it is forbidden to wash them in any other part of the campsite.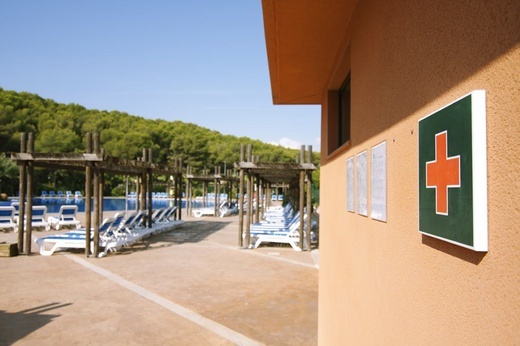 COMMON ZONES
POSTERS: It is absolutely prohibited to put any kind of posters on the trees or furniture of the campsite.

BARBECUES: It is forbidden to light any kind of fire on the site with the exception of butane gas cookers, at all times taking the utmost safety precautions, and only when the weather permits. This regulation is subject to modification depending on the forestry protection measures issued by the Generalitat of Catalonia.


GARDENS: You may not plant any kind of plants in the plots, gardens or plant boxes. Please treat the existing plants, trees and garden areas with respect.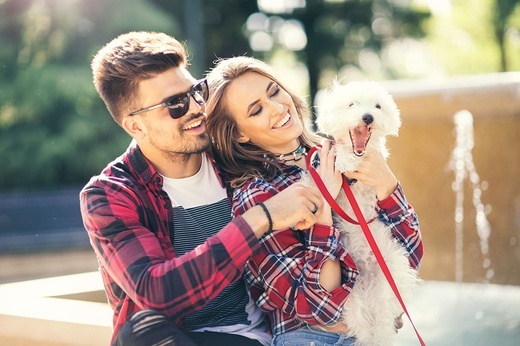 DOGS REGULATIONS
IT IS MANDATORY: Have a mandatory civil liability insurance.

IT IS STRICTLY FORBIDDEN:
* Let them go loose.
* That they enter the toilets and the marked areas.
* That they are in the pool and in the solariums.
* That they enter the supermarket, bars and restaurants.
* That they relieve themselves at the campsite.
* That disturb the neighbors in any way.
* Walk the dogs throughout the campsite, including unoccupied pitches (example free camping area, Tower area ...). Failure to comply with any of these rules will be sufficient reason for the Camping Management to expel the family that owns the dog. We remember that Spanish regulations do not allow dogs on the beaches. Dogs are subject to payment of an established fee. Dogs are not allowed in the bungalows, mobile homes, wheats and the rest of the accommodations. The following potentially dangerous breeds are not allowed: Bullmastiff, Dog de Bordeos, Pit Bull (Pit Bull Terrier), Tosa Japones (Tosa Inu), Akita Inu, Doberman, Fila Brasiler, De Presa Canario, Staffordshire Bull Terrier, Dogo Argentino, Mastin Neapolitan, Rottweiler, American Staffodshire Terrier and crosses of these breeds.
SUBSCRIBE AND FOLLOW US
Find out about our news and offers before anyone else!