COSTA DORADA (GOLDEN COAST)
The Camping Torre de la Mora by Estival Group is located next to the Mediterranean Sea, within a protected natural area, such as Punta de la Mora. In the middle of nature and with easy access, from our campsite you can discover the varied local offer and many other points of interest on the Costa Dorada. Nature, Culture, Heritage, Gastronomy, Amusement parks in the area ... are you going to miss it?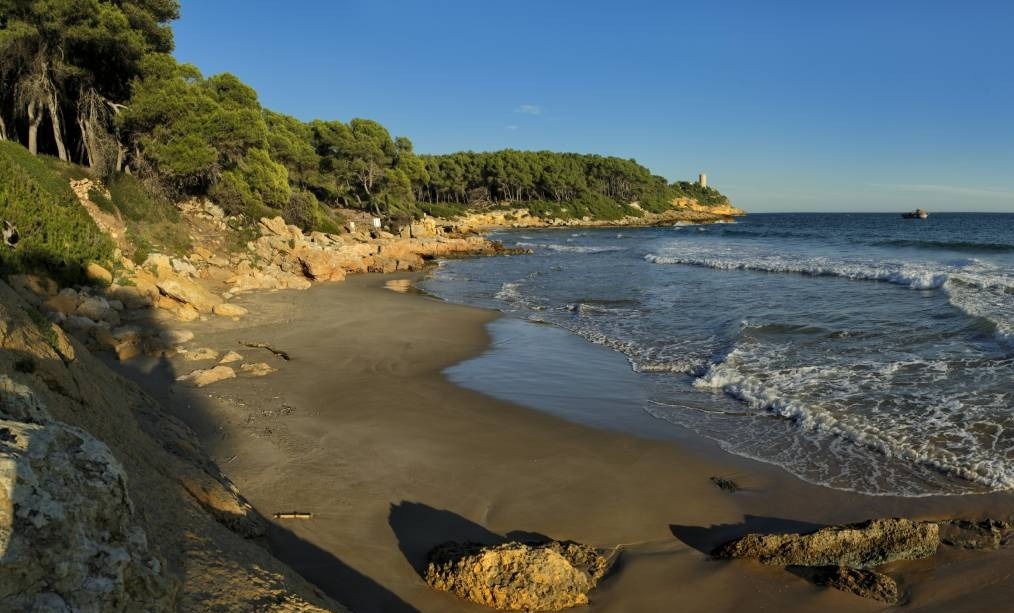 Natural Park ¨Punta de la Mora"
Camping Torre de la Mora is located in a protected natural interest area, that goes from the Marquesa forest to Punta de la Mora.
The entire coast is made up of rocks with cliffs, with the exception of two coves of special beauty in which to take a dip if the heat hits: the "Cala de Roca Plana and Cala Fonda", also known as Waikiki beach, a nudist beach very popular with bathers.
For more information
click here
Torre de la Mora: This is a watchtower built in the 16th century and declared an Asset of National Cultural Interest. You can access it by the Camino de ronda:
discover here
.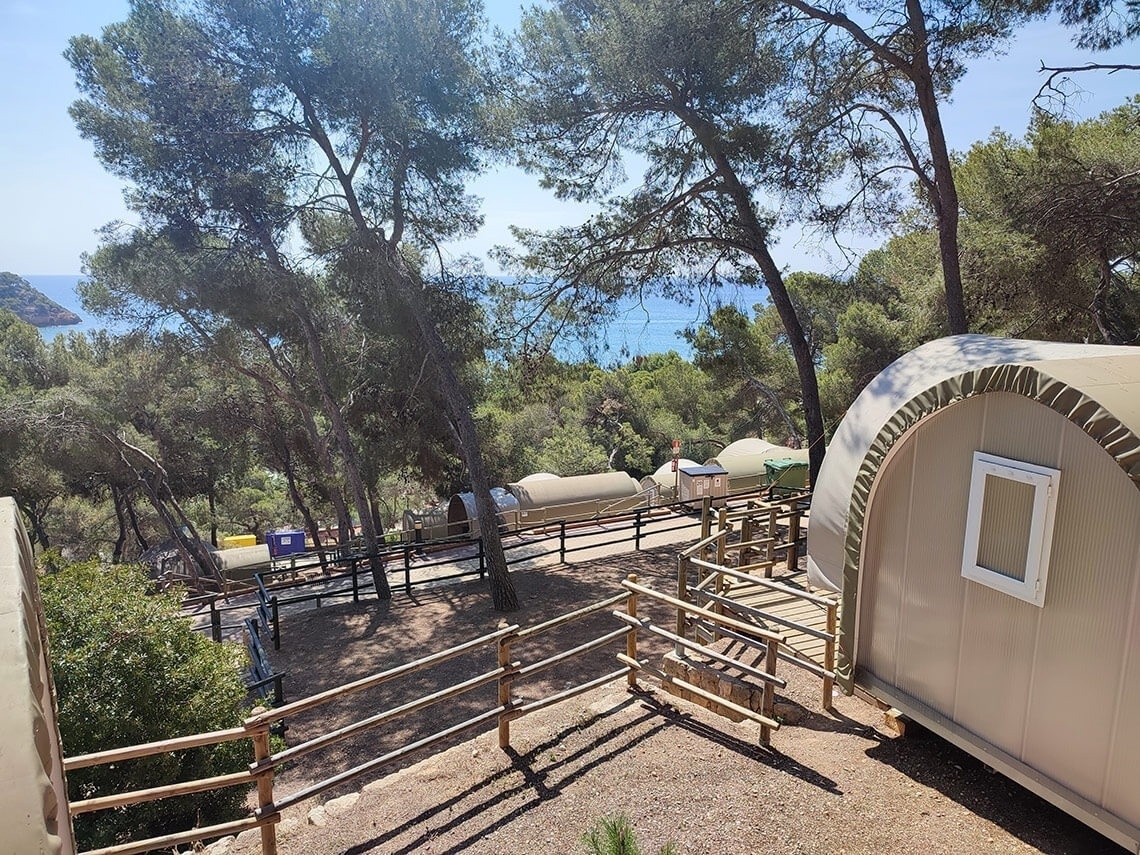 Our environment
Bosque de la Marquesa: "A Mediterranean campsite in harmony with the environment".

  A campsite in a protected natural environment is a space designed for camping and enjoying nature as its origins. The particular orography of the campsite is characterised by its location in a diverse natural environment, on different levels, where the sea and the forest merge, with the aim of preserving, respecting and conserving the flora and fauna that make it up. The Mediterranean climate allows the development of vegetation made up of white pines, holm oaks, bushes and climbing grasses, as well as junipers and lilies that bloom in summer.

  In a campsite in a protected natural environment, respect for biodiversity and conservation of the environment is promoted. Campers have the opportunity to immerse themselves in nature, live an outdoor experience and connect with natural resources in a respectful and responsible way.
To get to know our environment in depth, there are companies that offer and organise excursions to the "Bosque de la Marquesa".  

With the same purpose, we offer you the possibility of doing some activities that help to know, preserve and conserve our environment. The animation team is inspired and includes activities that offer the client to explore and integrate the environment in which we are located.  

*Please ask for and/or consult the programme of activities on arrival!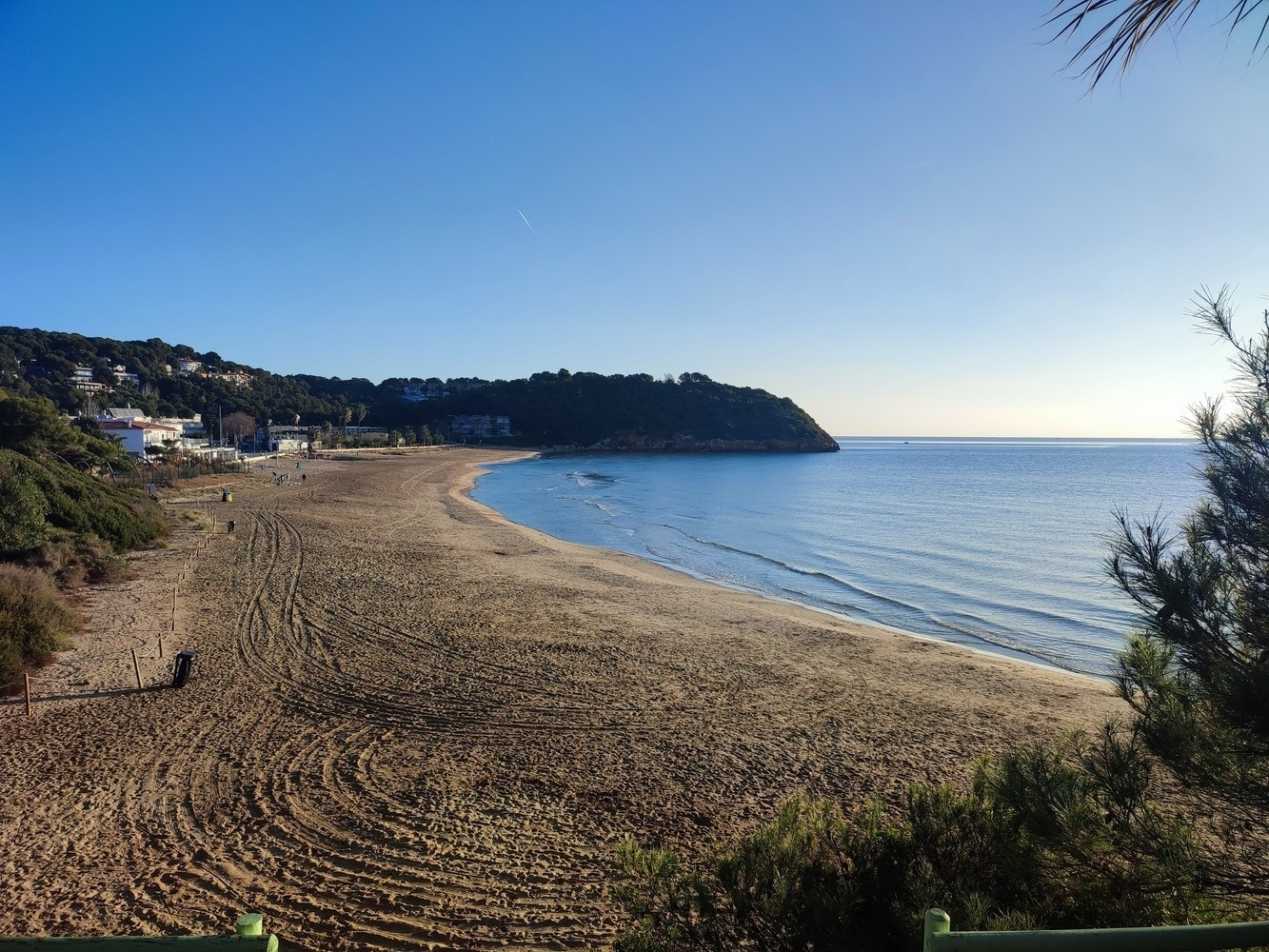 Beaches
Located on the seafront, enjoy the charm of its beaches with fine natural sand.

The Torre de la Mora campsite is directly connected to the municipal beach of the Punta de la Mora residential area. Away from the hustle and bustle, it is ideal for families due to its transparent and warm water (with an average temperature of 22 degrees in summer), fine sand and its progressive access.

In our area, we would like to highlight Cala Jovera, in the heart of Tamarit.

Near our area, we find Cala Canyadell, very close to the Torredembarra lighthouse.

About 60Km away, the impressive coves of the coastal town of Ametlla de Mar stand out, with special mention for Cala Forn and Cala Pepo. Cala Calafató, in the Calafató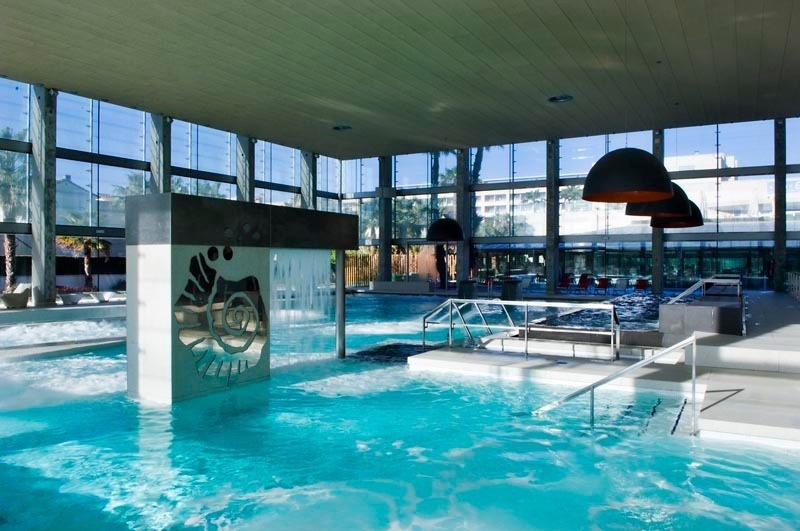 Estival Aquum Spa & Wellness
A 4000m2 facility where we offer a new way of understanding well-being and rest, providing health and an environment of constant harmony, inspired by oceans to enrich us with their serenity and tranquility, benefiting from our marine environment: The sea is a tireless source of well-being and the origin of life.
Aquum Spa & Wellness offers you the possibility of enjoying our facilities with three very interesting options that complement each other perfectly to cover all needs: Aquum Spa, Aquum Club and Aquum Wellness.
Read more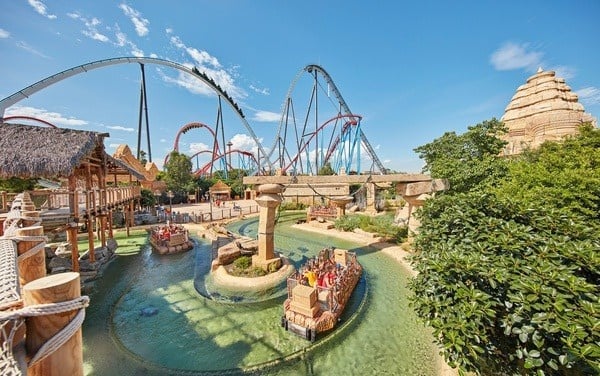 Port Aventura World
Located in the municipalities of Vilaseca and Salou, Port Aventura World is just 20-25 minutes by car from our establishment.
Port Aventura World is the most visited theme park in Spain and the sixth in Europe with more than 4.5 million annual visitors and one of the main attractions on the Costa Dorada.
A unique holiday destination, located in a privileged setting on the Costa Dorada, it has 3 theme parks for the whole family.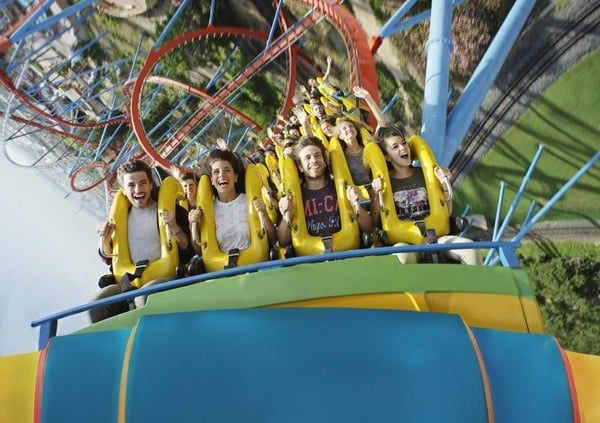 Port Aventura Park
One of the main and most valued theme parks in Europe. Its 6 thematic areas will lead you on a fascinating journey around the world. It has attractions for all tastes: fast-paced to release adrenaline, moderate and family, and also aquatic; amazing shows for all ages, restaurants and craft, fashion or souvenir shops.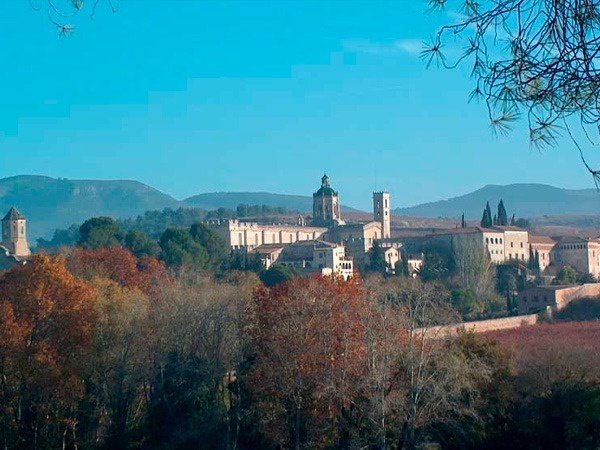 The route of the Cister
The Cistercian Route is an expression that identifies a specific territory formed by the counties of Alt Camp, Conca de Barberà and Urgell and its 65 municipalities. It is a tourist brand that was created in 1989 with the aim of boosting tourism and the economy of these three counties.

Its name is due to the fact that the artistic and cultural heritage of each of these counties has a Cistercian monastery: Santes Creus, Poblet and Vallbona de les Monges. The three Cistercian monasteries are the bait of the Cistercian Route, but this brand goes beyond the monasteries, their monumentality and sobriety, as it reveals a region with its own traditions and a wealth of landscapes. We highlight the medieval town of Montblanc.

From the link between the three monasteries, the visitor can discover a territory rich in culture, heritage, nature, wines and cavas, festivals and traditions, crafts...

*Description extracted from: https://www.larutadelcister.info/stub-12

More information at:
CISTERCIAN ROUTE MANAGEMENT OFFICE San José, 18 - 43400 Montblanc Tel. 977 86 12 32 - info@larutadelcister.info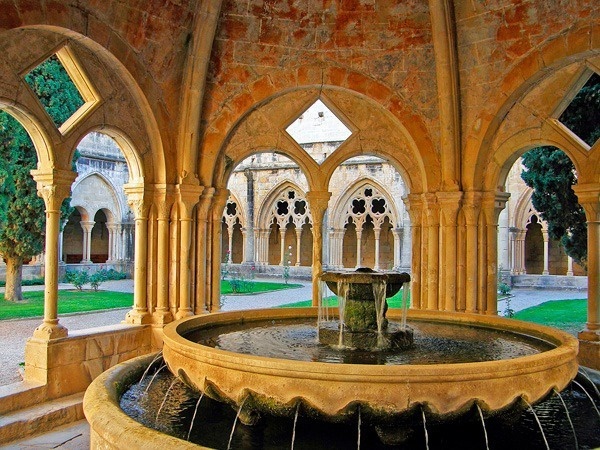 Delta de l'Ebre/ Priorat
Le delta de l'Ebre

Un territoire incontournable situé au sud de la Catalogne et représentant plus de 52% de la province de Tarragone est le Delta de l'Ebre, un parc naturel qui offre un paysage exceptionnel, un espace naturel de grande beauté et de grand intérêt qui constitue l'habitat aquatique le plus important de la Méditerranée. En 2013, il a été déclaré réserve de biosphère par l'Unesco. Le delta de l'Ebre est la zone rizicole par excellence, avec plus de 22 000 hectares consacrés à la culture du riz.

Priorat

Dans le massif du Montsant, nous trouvons le Priorat (65Km de notre camping), une région rude et sauvage. Il est situé au sud de la Catalogne, dans la Cordillère Prélittorale. et presque magique, entouré de vastes forêts. Le Priorat s'est engagé à devenir une destination œnotouristique ; il a en sa faveur le potentiel de son paysage et la présence d'une offre œnologique et gastronomique étendue et variée.
Les points forts sont Falset, la capitale du Priorat, la chartreuse de Scala Dei à Morera de Montsant et le réservoir de Siurana.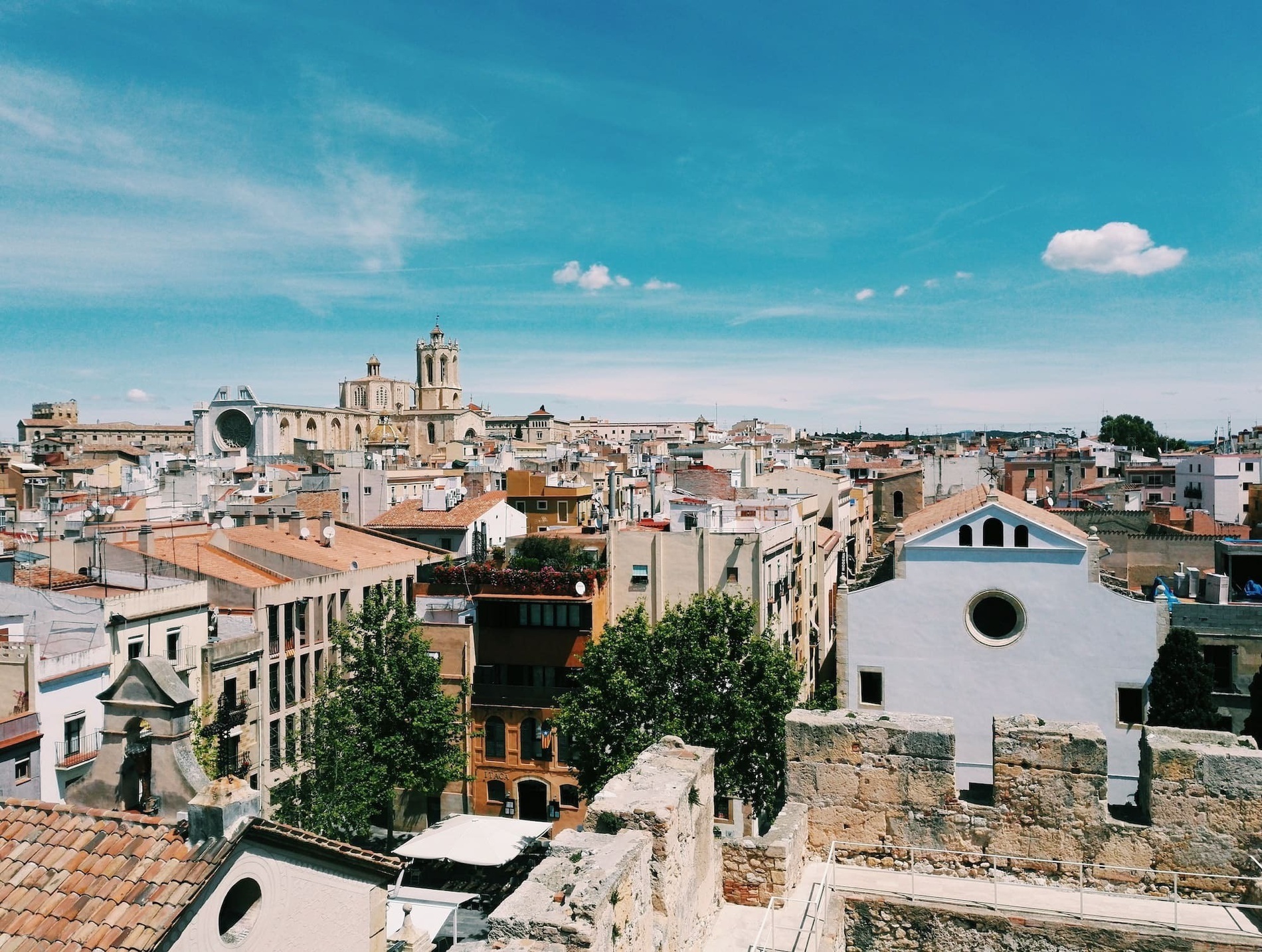 Tarragona City
Tarragona, the ancient "Tárraco" played a very important role in the Mediterranean, and it is thanks to this archaeological legacy that Tarragona managed to be proclaimed a World Heritage Site by UNESCO on November 30, 2000.
Two thousand five hundred years of history, overlapping cultures and continuous urban life have made Tarragona a city with a rich heritage legacy.
The most important historical-cultural trace in Tarragona is the one left by the Roman Empire. It must be taken into account that Tàrraco, the current Tarragona, was for centuries the administrative capital of the Roman province called Tarraconense.
For more information:
Office of the Tourist Board:
mail
C/Major, 39
Telephone: 977 250 795
Web page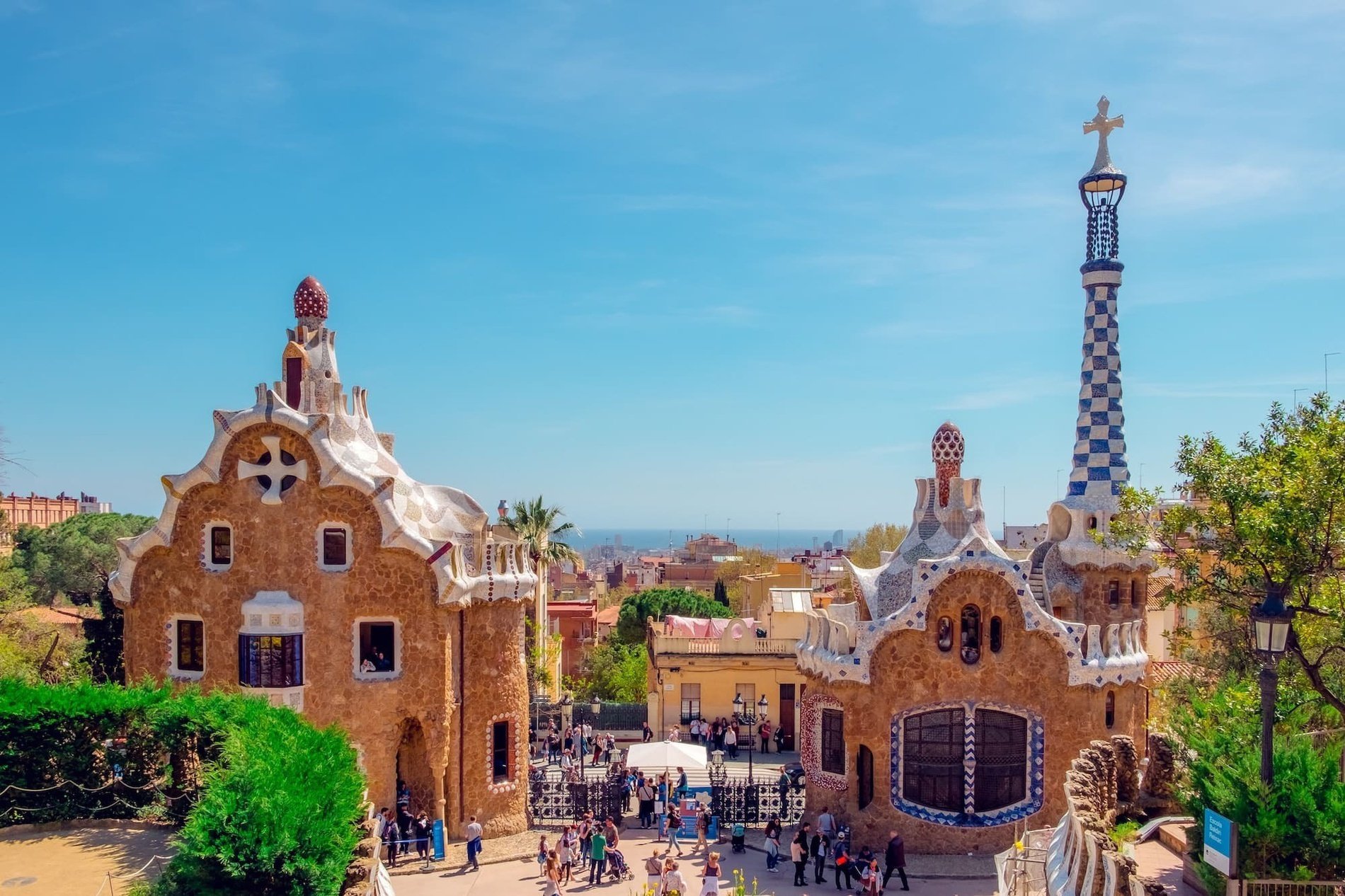 Barcelona City
Barcelona, capital of Catalonia, is one of the most important cities in southern Europe where the 1992 Olympic Games were held. Founded in Roman times, it preserves an extraordinary monumental heritage, especially Gothic, Avant-garde art, and of course, Modernist being its greatest exponent Antonio Gaudi.

This important cultural offer is reflected in the new infrastructures such as the Museu d´Art Contemporani, l'Auditori, the Museu Nacional d´Art de Catalunya, the Gran Teatre del Liceu, without forgetting the renowned Museu Picasso, the Fundació Miró and the Foundation Thyssen.

Barcelona, in addition, is a warm and bright city that opens the doors to its visitors to enjoy its Mediterranean culture, its very complete commercial offer, its appetizing gastronomy, and an endless number of recreational and cultural proposals, for which you will be lacking hours.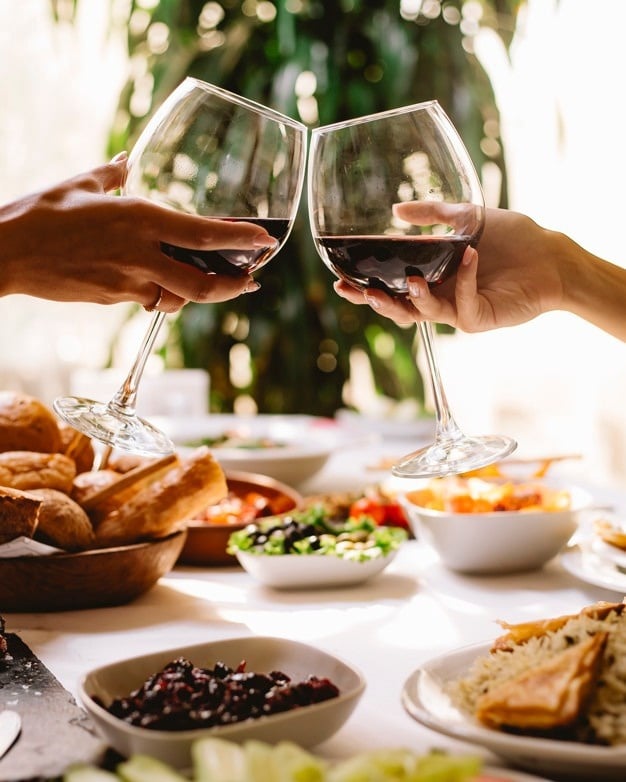 Gastronomy
On the Costa Dorada you will enjoy an exquisite gastronomy where rice dishes, fresh fish and typically Mediterranean dishes will conquer your palate, always with the freshest and most local ingredients.
SUBSCRIBE AND FOLLOW US
Find out about our news and offers before anyone else!