COSTA DORADA (GOLDEN COAST)
The Camping Torre de la Mora by Estival Group is located next to the Mediterranean Sea, within a protected natural area, such as Punta de la Mora. In the middle of nature and with easy access, from our campsite you can discover the varied local offer and many other points of interest on the Costa Dorada. Nature, Culture, Heritage, Gastronomy, Amusement parks in the area ... are you going to miss it?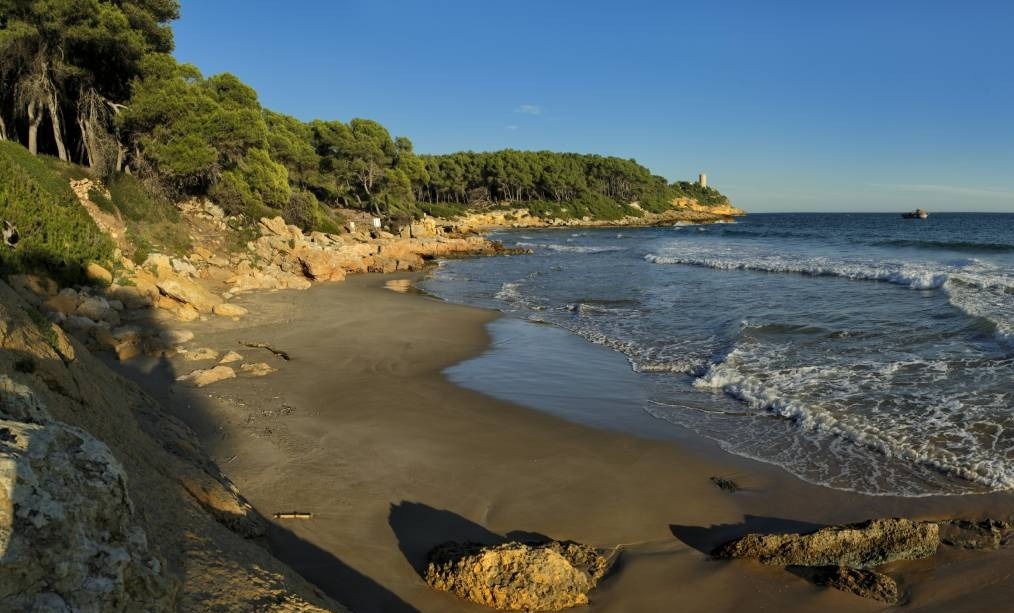 Natural Park ¨Punta de la Mora"
Camping Torre de la Mora is located in a protected natural interest area, that goes from the Marquesa forest to Punta de la Mora.
The entire coast is made up of rocks with cliffs, with the exception of two coves of special beauty in which to take a dip if the heat hits: the "Cala de Roca Plana and Cala Fonda", also known as Waikiki beach, a nudist beach very popular with bathers.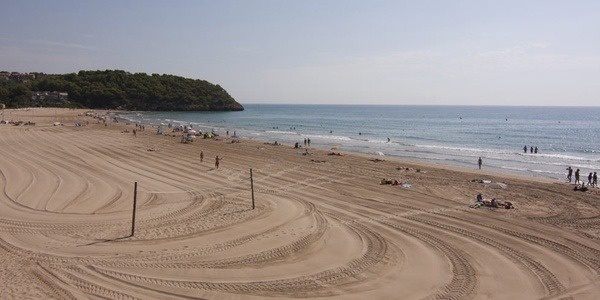 Beaches
Located on the seafront, enjoy the charm of its beaches with fine natural sand.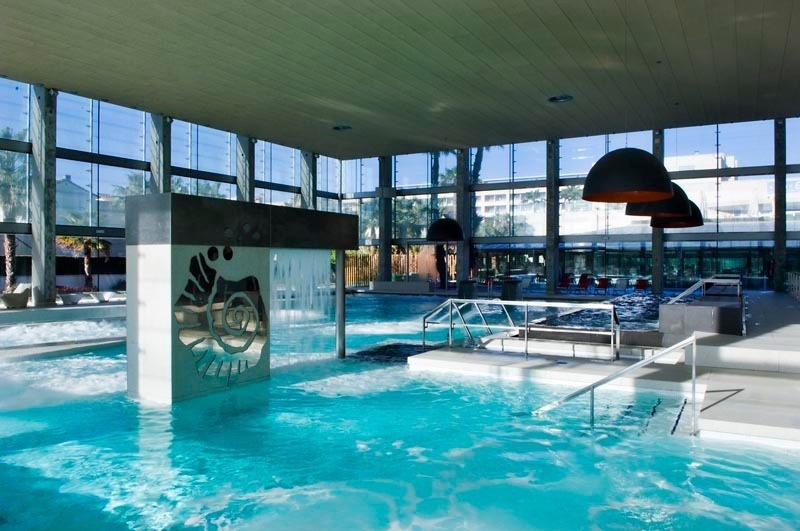 Estival Aquum Spa & Wellness
A 4000m2 facility where we offer a new way of understanding well-being and rest, providing health and an environment of constant harmony, inspired by oceans to enrich us with their serenity and tranquility, benefiting from our marine environment: The sea is a tireless source of well-being and the origin of life.
Aquum Spa & Wellness offers you the possibility of enjoying our facilities with three very interesting options that complement each other perfectly to cover all needs: Aquum Spa, Aquum Club and Aquum Wellness.
Read more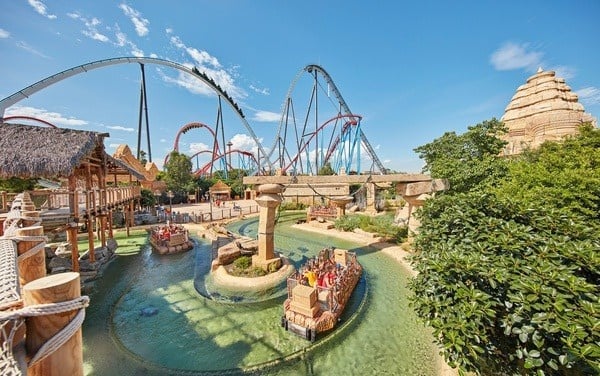 Port Aventura World
Located in the municipalities of Vilaseca and Salou, Port Aventura World is just 20-25 minutes by car from our establishment.
Port Aventura World is the most visited theme park in Spain and the sixth in Europe with more than 4.5 million annual visitors and one of the main attractions on the Costa Dorada.
A unique holiday destination, located in a privileged setting on the Costa Dorada, it has 3 theme parks for the whole family.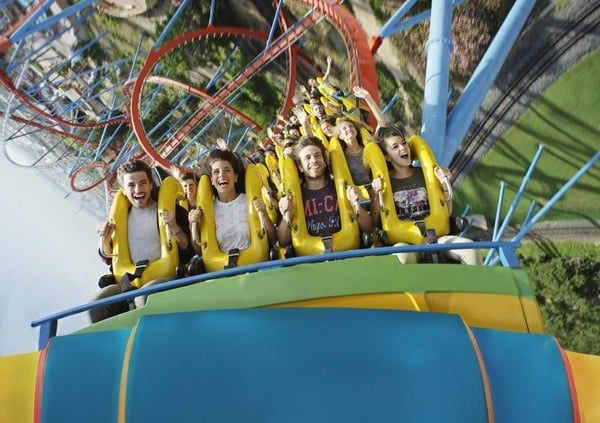 Port Aventura Park
One of the main and most valued theme parks in Europe. Its 6 thematic areas will lead you on a fascinating journey around the world. It has attractions for all tastes: fast-paced to release adrenaline, moderate and family, and also aquatic; amazing shows for all ages, restaurants and craft, fashion or souvenir shops.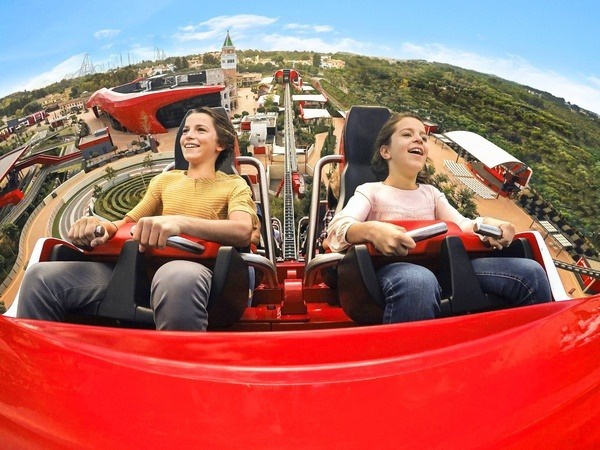 Ferrari Land
The only theme park dedicated to Ferrari in Europe is a tribute to Italian artistic heritage and a tribute to Enzo Ferrari. Its theming recreates emblematic places and buildings of Italy such as the Colosseum in Rome or the Bell Tower of San Marco Cathedral in Venice. It has 16 attractions and games. Red Force is the highest accelerator (112 meters) and fastest (from 0 to 180 km / h in 5 seconds) in Europe. And you will also find a children's area with 5 attractions specially designed for the little ones.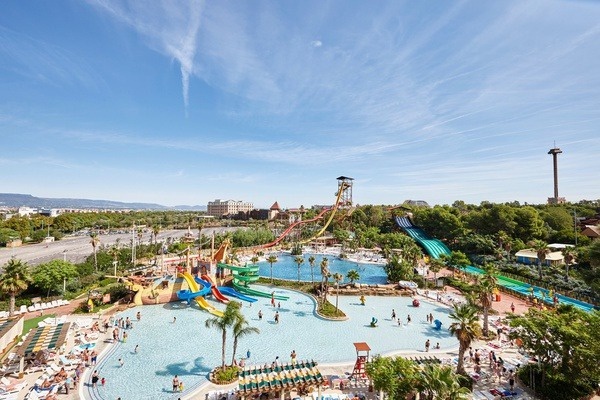 Caribe Aquatic Park
50,000 m2 dedicated to tropical adventure. A fantastic water park with 16 attractions and pools, reggae music, a careful theming featuring waterfalls, immense pools such as Playa Paraíso and Sésamo Beach, with a pirate galleon manned by the characters from Sesame Street® included!, Green areas full of tropical plants and palm trees, as well as tasty restaurants.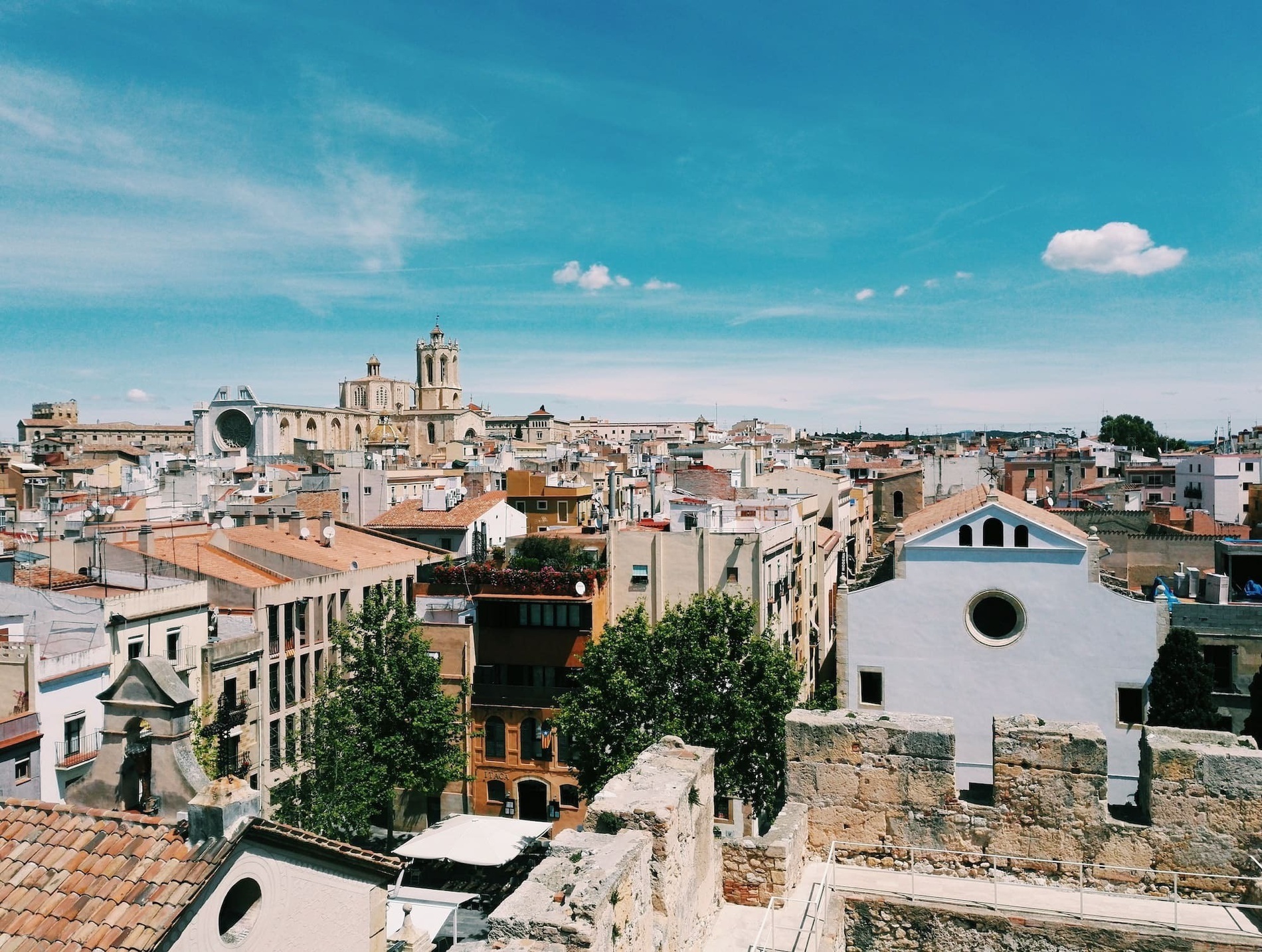 Tarragona City
Tarragona, the ancient "Tarraco" played a very important role in the "Mediterranean", and it is thanks to this archaeological legacy that "Tarragona" managed to be proclaimed by "UNESCO" "World Heritage Site" on November 30, 2000.

Two thousand five hundred years of history, of overlapping cultures and continuous urban life have made Tarragona a city with a rich heritage legacy.

The most important historical-cultural mark in Tarragona is the one left by the Roman Empire. It must be taken into account that Tarraco, present-day Tarragona, was for centuries the administrative capital of the Roman province called Tarraconense.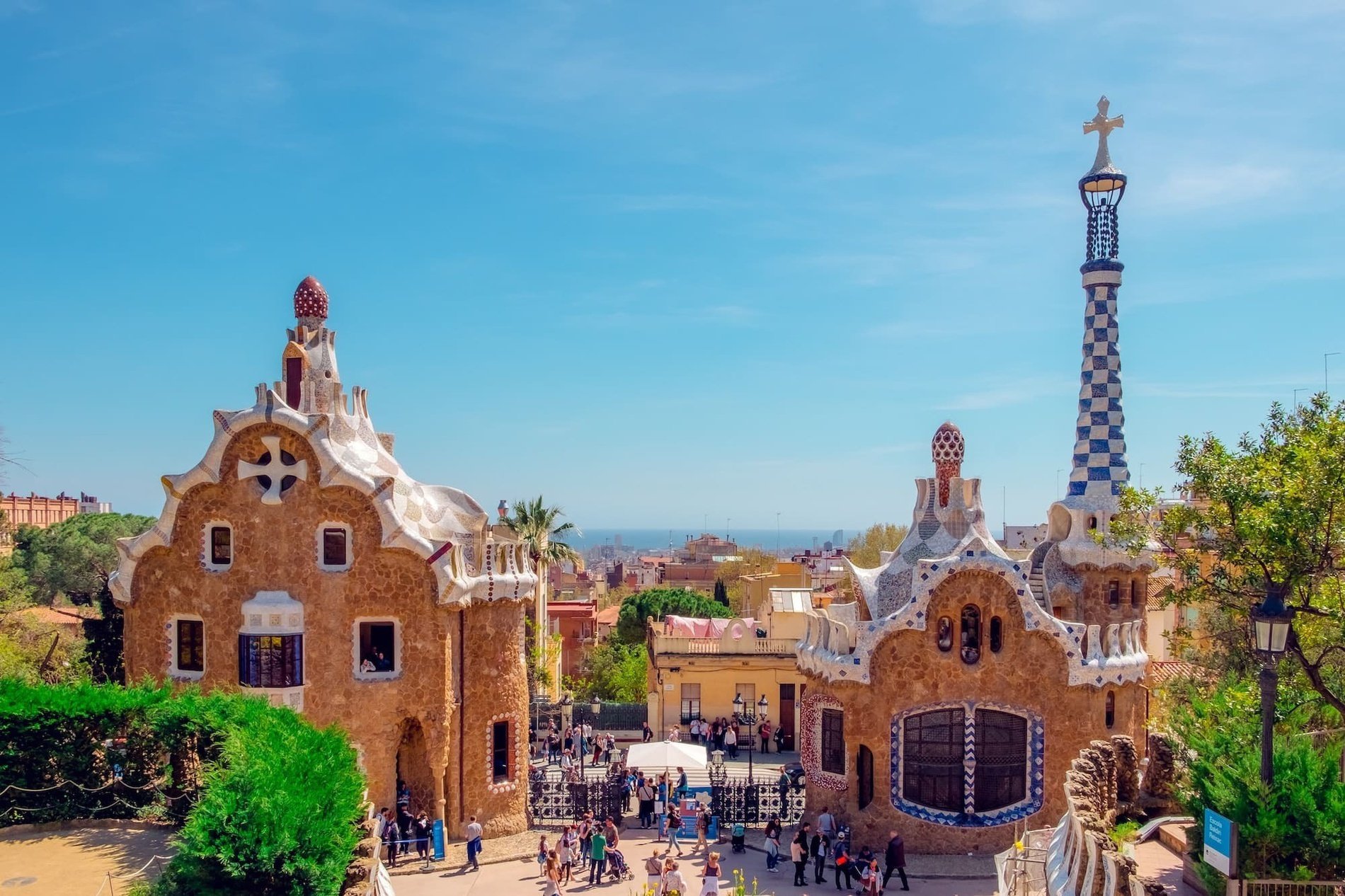 Barcelona City
Barcelona, capital of Catalonia, is one of the most important cities in southern Europe where the 1992 Olympic Games were held. Founded in Roman times, it preserves an extraordinary monumental heritage, especially Gothic, Avant-garde art, and of course, Modernist being its greatest exponent Antonio Gaudi.

This important cultural offer is reflected in the new infrastructures such as the Museu d´Art Contemporani, l'Auditori, the Museu Nacional d´Art de Catalunya, the Gran Teatre del Liceu, without forgetting the renowned Museu Picasso, the Fundació Miró and the Foundation Thyssen.

Barcelona, in addition, is a warm and bright city that opens the doors to its visitors to enjoy its Mediterranean culture, its very complete commercial offer, its appetizing gastronomy, and an endless number of recreational and cultural proposals, for which you will be lacking hours.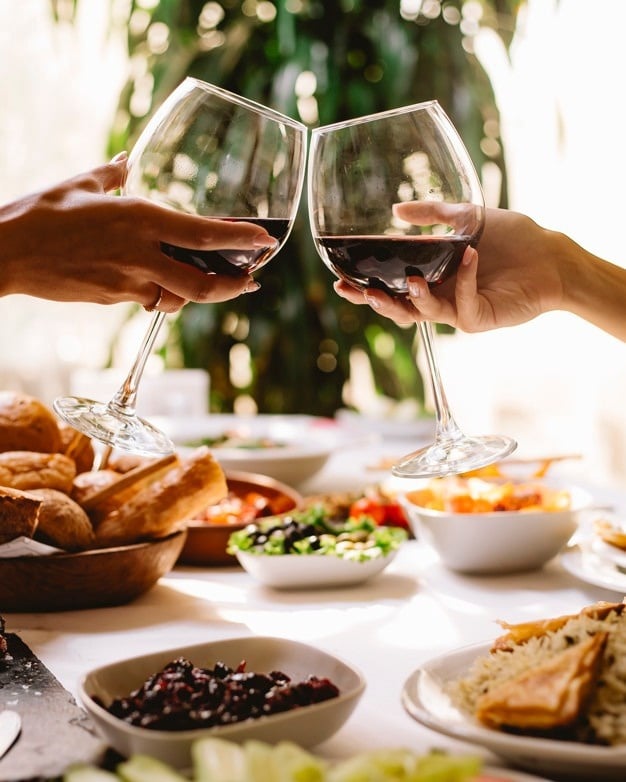 Gastronomy
On the Costa Dorada you will enjoy an exquisite gastronomy where rice dishes, fresh fish and typically Mediterranean dishes will conquer your palate, always with the freshest and most local ingredients.
SUBSCRIBE AND FOLLOW US
Find out about our news and offers before anyone else!